Chinwe Pam Nnajiuba aka Juba is a Berlin-based DJ. In this interview she lets us know how she deals with conflict and discrimination whilst empowering herself through music.
Interview: Valerie-Siba Rousparast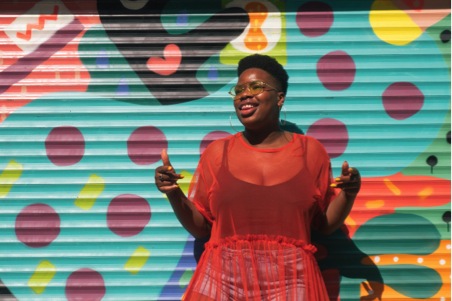 CfC: You're originally from the UK with a background in Nigeria. What brings you to Berlin?
Chinwe Nnajiuba: I moved to Berlin because I wanted to escape London. I was living at home with my parents and felt like I needed to spread my wings and capitalise upon this time in my life to be independent. As long as I was in London I didn't think I could do that.
I think what gave Berlin the edge for me is that it's relatively close to the UK and affordable. Additionally I had learnt German in school, so I thought it would be the ideal place to improve my German – however Berlin is the worst place for that because everyone insists on talking English.
10-05-2018—17:00 h—Chinwe Nnajiuba: "I won't be easily intimidated"